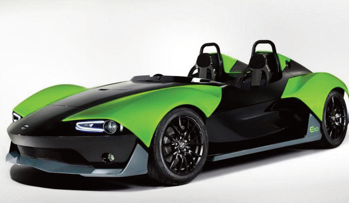 Photo credit: Hunstman, Inc.
In the world of exotic sports cars, the quest to make vehicles weigh less and perform better is never-ending. A new polyurethane resin technology is providing a novel way to construct these vehicles' chassis that is also providing cost-savings and marked improvements in sustainability.
Using thin layers of both recycled and new carbon fiber, composite skins — formed out of polyurethane resin — are molded onto a central core, where they bond with the core's recycled polycarbonate structure.
The result is a chassis that meets or exceeds compression, stiffness and torsional rigidity requirements while reducing the car's weight 15 to 20 percent...
Category:
Automotive