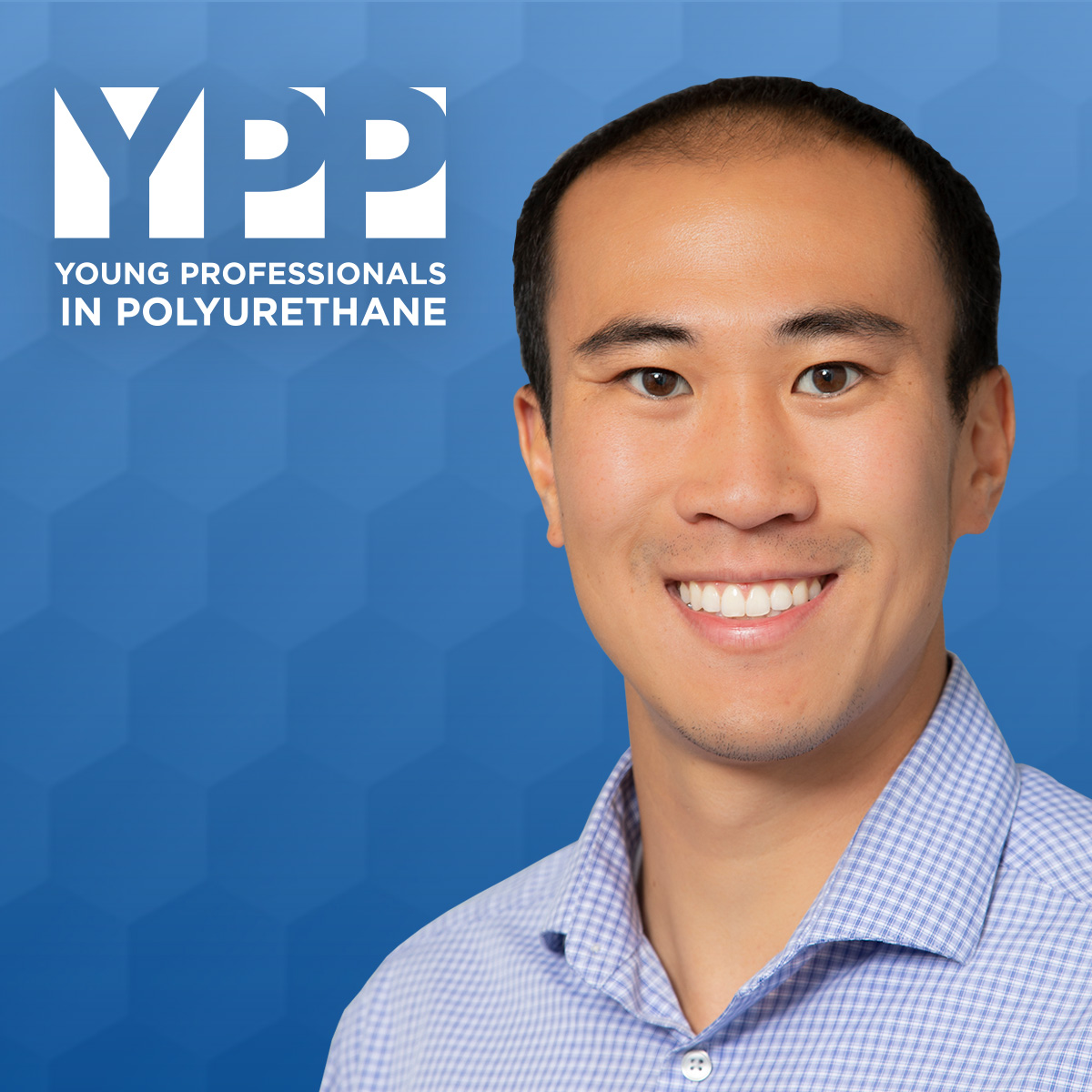 Modern Day "Explorer" Improving Quality of Life for All with Polyurethane
Name: Norman Su
Age: 33
Title: New Business Development Manager
Company: Huntsman
Educational Background:
B.S. Chemical Engineering, Business Minor, Cornell University
Ph.D. Chemical Engineering, University of California, Berkeley
Norman Su considers himself an explorer. "My job is to identify where polyurethanes can be used next to improve our quality of life," he says.
As a New Business Development Manager for Huntsman, Norman has helped identify areas for innovation, opened new markets to the benefits of polyurethane, and found solutions for industries ranging from agriculture to automotive.
Embarking to the Unknown
The job, Norman says, "requires a level of comfort working in the unknown. I am ready to jump on a plane to meet a current or prospective customer to understand the present market dynamics and unmet needs."
Once he understands the challenge at hand, he creates a business case to assess the area of interest. "Building these business cases requires a combination of primary and secondary research activities," he says. "Once the research is done, the real work begins to consolidate, extract, and prioritize all the information and determine whether a solution exists and if it is profitable."
A Strong Foundation
Norman brings a great deal of technical background to his new business role. "Having come from the Technology and Innovation team, I have been exposed to polyurethane applications ranging from consumer flexible foam products to construction materials to next generation automotive composites," he says.
"As part of my Ph.D. research, I investigated new materials to improve carbon capture and sequestration. As a result, projects which help reduce our environmental impact are important to me. Within my roles, many of my projects look at how can we reduce the energy consumption of homes, improve the range and safety of electric vehicles, and increase the yield of crops."
During the process, Norman works across departments to develop his business case for each application. "I often have conversations with R&D, sales, supply chain, legal, and government affairs to capture the full picture," he explains.
Seeking Sustainability
Even in his nascent career, Norman has seen first-hand the ways polyurethane can play an important role in the circular economy. "We have recycled over 5 billion plastic water bottles into our polyester polyols," he says. "And we have repurposed these bottles that could otherwise have become ocean or landfill waste into energy efficient insulation, lightweight composites, and durable consumer goods."
Going on to make those products or their components more reusable and recyclable is a challenge that Norman sees for the industry going forward. "To be successful and to continue to improve the quality of life, polyurethanes need to adapt to this changing environment," he contends.
For now, this intrepid explorer is content to help improve quality of life in ways both large and small.
"Polyurethane is a universal material," he says. "It can be made into soft elastomeric materials for insoles and rigid composites in automotive, from lightweight foams to bulletproof glass. I hope my career path over the next few years allows me to efficiently identify and provide polyurethane solutions that provide meaningful value to our customer and the end-user."
Related Articles