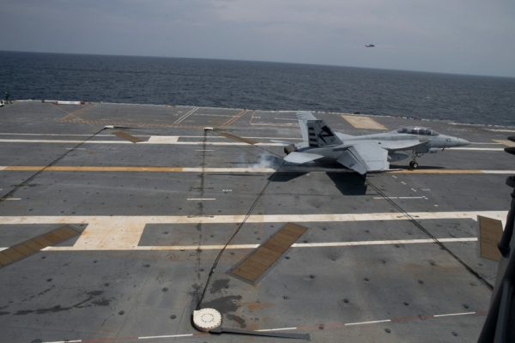 Photo Credit: Kastalon, Inc.
The CVN 78 Gerald Ford aircraft carrier is often seen as the most technologically advanced in the U.S. Navy's fleet. And part of that technology includes new polyurethane-covered plates from Kastalon that help absorb the impact of arresting cables as they are dragged across the deck.
When a fighter jet lands on an aircraft carrier, it's still traveling at up to 150 miles per hour — with 500 feet or less in which to stop. So, the plane has a special tailhook that grabs one of several arresting wires stretched across the deck in order to transfer the energy...
Category:
Innovation Bonds