Category:
Athletics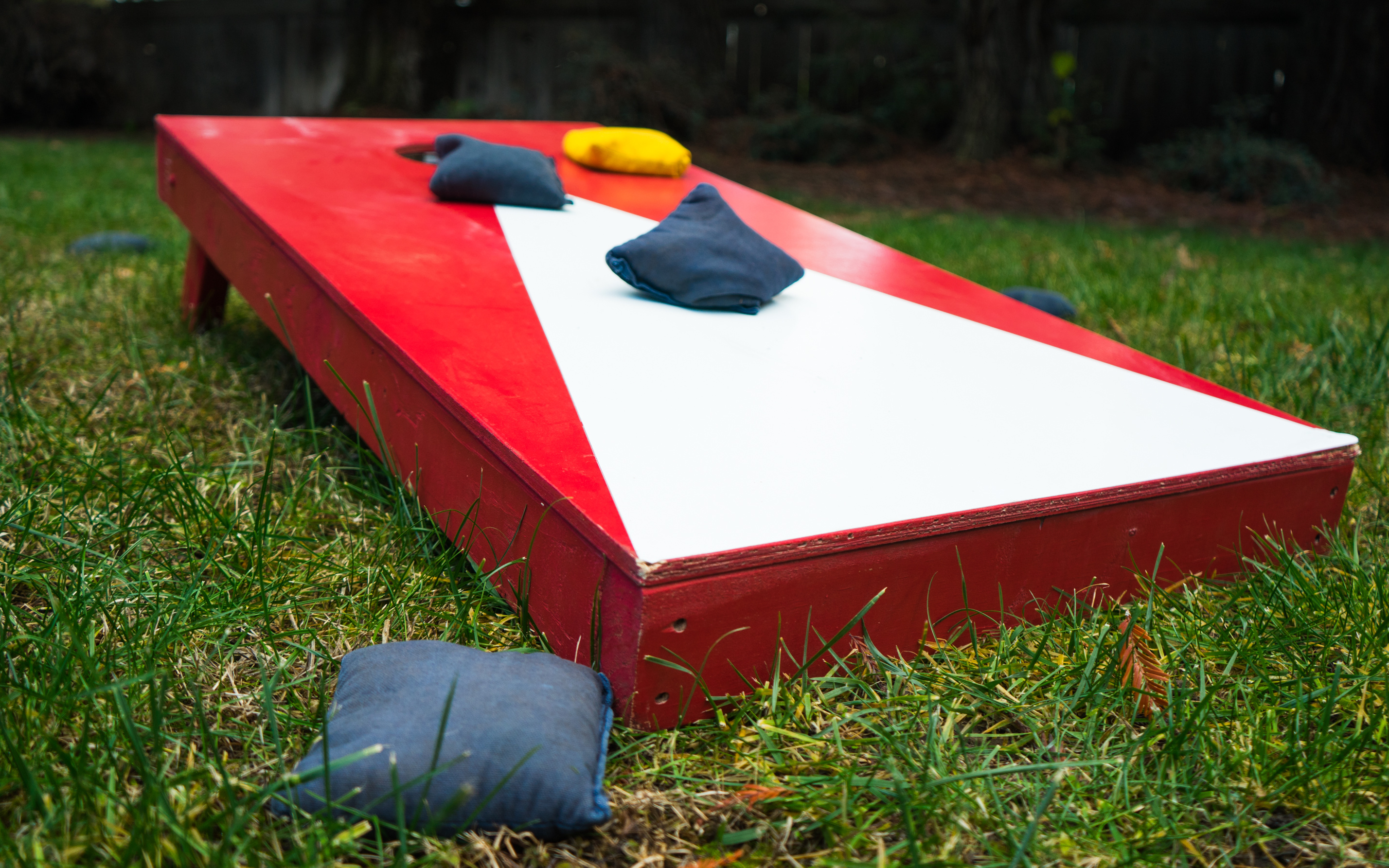 Cornhole Takes Aim with Polyurethane
Baseball may be America's national pastime, but as cornhole becomes a more common sight at tailgate parties, backyard barbecues and breweries, it may soon be issuing a formal challenge to baseball for the title. An impressive feat for a simple game played with just a few bean bags and two boards, but simplicity may be what makes cornhole so appealing.
The game is becoming so popular that several made-for-purchase, pre-fab sets have entered the marketplace, which can be a good option for rookies just getting familiar with the game. However, enthusiasts will tell you the true hallmark of any cornhole connoisseur is the building of one's own cornhole set.
As a quick primer: most experts recommend using two-by-fours for the base and legs of the board while creating the top with a one-inch thick piece of oak or maple plywood. The correct dimensions are 2'x 4′ for the top with only one set of legs that lift the board lengthwise 12″ off the ground, giving your construction a gradual slope.
Decorating the top of the board is a skill unto itself. In fact, many artists have dedicated themselves solely to the craft of creating these customized masterpieces. While the options are only limited to the imagination, many cornhole boards can be found adorned in school colors, with sports teams' logos, and even with the names of locally owned small businesses.
While there are many ways to construct and decorate a cornhole board, masters of the craft agree that for proper game play, several coatings of polyurethane are the only real way to finish it. Polyurethane provides a sleek, smooth surface for the bean bags to slide along. It also gives the cornhole board a water-resistant finish that helps protect it from the elements.
Water-based or oil-based polyurethanes are both commonly used in the finishing process. Oil-based polyurethane dries with a rich amber color, whereas water-based polyurethane is clear. Experts recommend applying between five and 10 coats in even brushstrokes, applying lengthwise along the surface of the board. Before the final coat is applied, the board should be given a light sanding to provide a smooth, even, level playing surface.
Related Articles