Category:
Innovation Bonds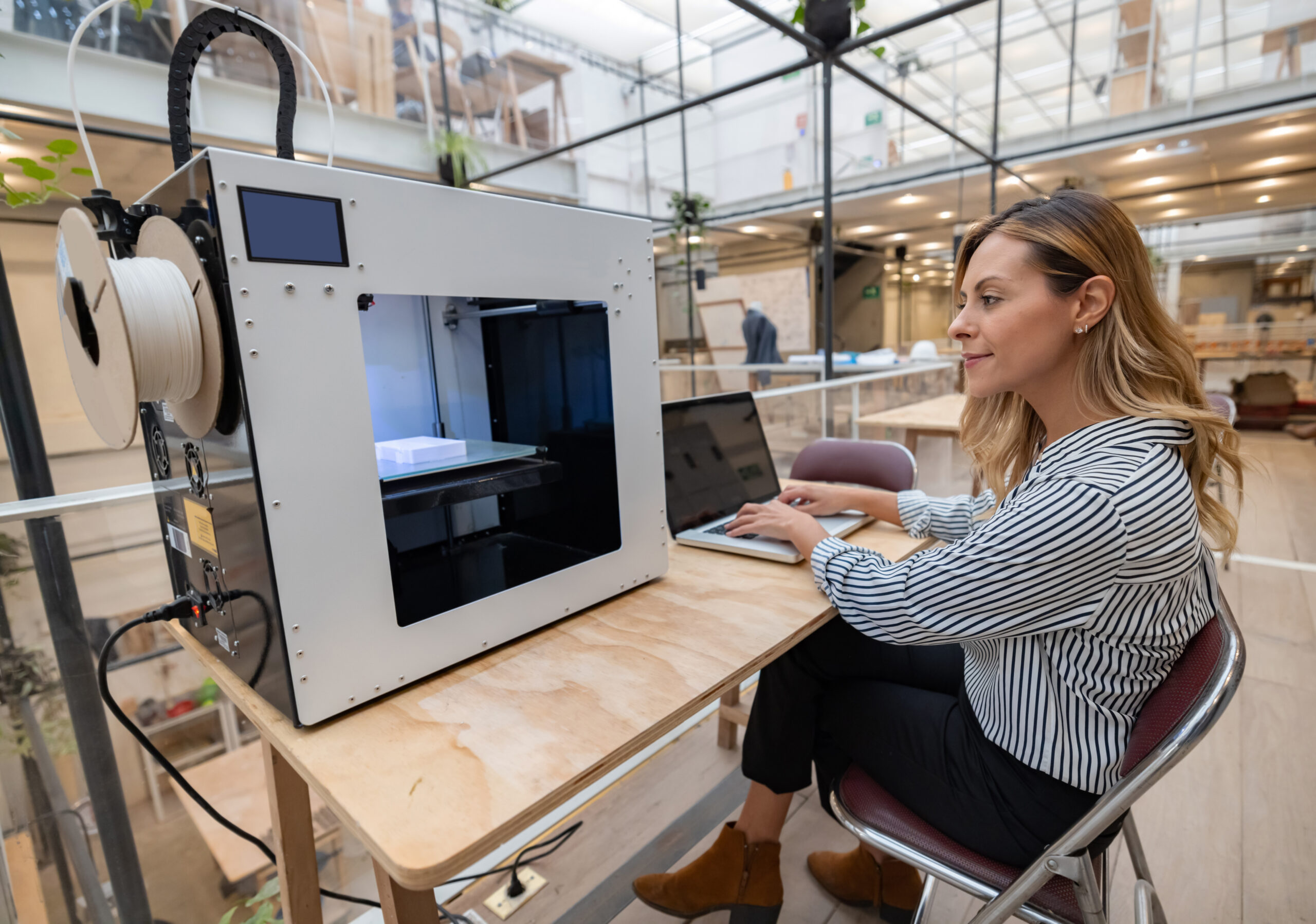 Polyurethane Material Helps Improve 3D Printing
As readers of this blog know, 3D printing has helped revolutionize the design and manufacturing of everything from housing to baseball gloves. But many of the SLA resins and photopolymers that are used in the printing process are not strong enough for anything more than prototypes.
Scientists at Chromatic 3D Materials have created a range of polyurethane rubber elastomers that can be used in 3D printing without sacrificing their strength or durability.
Flexible In More Ways Than One
PU elastomers have been used for many years to manufacture tires, gaskets and more. They can stretch and flex again and again without losing their ability to bounce back. Their adaptability and resilience are much greater than the thermoplastics that are sometimes used in 3D printing.
Now that these high-performance elastomers are available for use in 3D printing applications, they bring flexibility to the manufacturing process as well. The material's properties can be adjusted to detailed specifications, whether that is to make it more flexible under low strains, harder or softer to the touch, or even available in a rainbow of colors, since the material is compatible with additives.
Speed Wins
The printing method is described as a cross between ink-jet printing and fused deposition modeling (FDM), a process typically used in 3D printing. Two liquid components are mixed, triggering a chemical reaction inside the printhead. The substance is deposited as a partially polymerized gel, which rapidly solidifies.
The printing process is ideal for soft, flexible, solid parts, which it can produce up to 10 times faster than other 3D printing methods. And, it has other advantages:
The liquid chemically bonds with the substrate to create a strong material in all three dimensions.
It has a smooth finish without requiring any additional processing.
It can bond with a wide variety of materials — including plastic, metal and wood — at room temperature, so there's no concern about melting.
And of course, the 3D printing method helps speed up supply chain challenges by bringing the chemistries and the manufacturing equipment closer together.
Dr. Cora Leibig, Founder and CEO of Chromatic, explains, "In the chemical industry, a lot of materials are produced at only a few places in the world, requiring an incredible infrastructure to get them to where they need to be. I realized [3D printing] could bring production to a point where material selection and parts manufacturing could be localized, solving supply chain problems and allowing for customization."
A localized supply of material and just-in-time manufacturing saves on shipping and storage costs and allows companies to iterate design processes and be more responsive to fluctuations in demand. In addition, the nature of 3D printing means there is less waste, which is important when materials are in short supply.
Moving Forward
By the end of 2022, Chromatic expects to have several customers in full production using their PU elastomers. As the material is made to be compatible with more types of 3D printers, manufacturers of everything from medical devices to shoes can take advantage of this efficient new material and process.
Related Articles