Category: Apparel, Athletics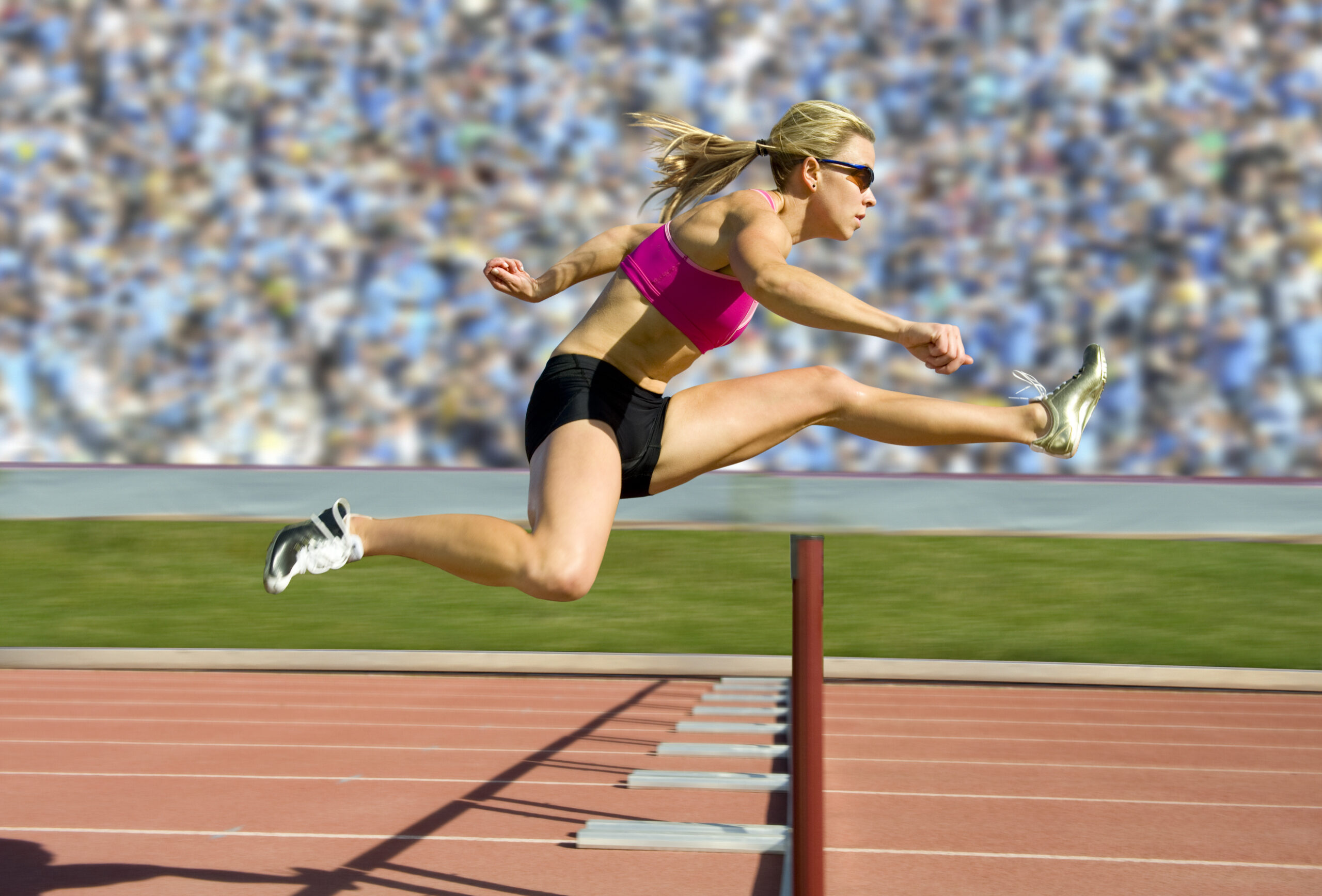 Polyurethane Helps Athletes Achieve Dreams of Summer Sporting Success
This summer, we will come together in celebration and competition to crown top athletes from around the world. As these athletes compete in Japan, polyurethane will be there, helping to make some of your favorite sports happen. Here's a roundup of ways polyurethane contributes to making the world's best athletes achieve their dreams of sporting success.
Track Surface
Track surfaces, in years past, came in many forms — gravel, dirt and even asphalt. Today, most track surfaces used by serious athletes are made of rubber crumbs held together with a polyurethane binding agent. While providing relative springiness for a faster run, the surface of a track system made with polyurethane can cushion a runner's footstrike, helping to stave off damage to joints. These track systems are also more durable in high temperatures with less likelihood of becoming tacky or sticky as an asphalt track system might. Polyurethane track systems also allow rain to pass through the track's surface with the water collecting in an irrigation system below.
Track and Field Wear
Frequent readers of this blog already know that polyurethane is a familiar fixture in performance wear. In apparel created for track and field athletes, it's a perfect fit. Thanks to its stretchiness, the fabric stays taut, moving with the wearer, and is extremely flexible. Clothing made from polyurethane is also thin and lightweight, so there's no added bulkiness to weigh these world-class athletes down as they pursue excellence.
Swimsuits
In 2008, the world saw the power of polyurethane put on full display. As countries began to integrate polyurethane into swimwear, swimmers smashed record after record in the pool. Swimsuit manufacturers claimed that the suits compressed the swimmers' muscles, reducing friction and allowing the athletes to move faster through the water.
The bodies governing various aquatic sports have since put new standards in place, regulating how an athlete's swimsuit may fit and what materials may comprise it. However, polyurethane is still an integral part of these swimsuits, and the 25 records set that year were allowed to stand.
Boating Equipment
When athletes take to the water in boating competitions, polyurethane is a familiar sight. Polyurethane foam is used to help vessels with floatation, while high performance polyurethane finishes protect boat exteriors from water, wind and salt. In addition, rigid polyurethane can often be found in the hull of a boat itself. This material is used to increase buoyancy in all manner of boats while adding little additional weight. Polyurethane is also a favored material for boats because it can be made to not absorb water or petrochemicals.
On the Mat
What do jiu jitsu, wrestling, gymnastics, Taekwondo, pole-vaulting and high jump all have in common? At least in part, they all take place on a mat, and that mat — you guessed it — likely contains polyurethane. Polyurethane is a wise choice for athletic mats. Polyurethane has the flexibility and give needed to cushion the impact of a falling or tumbling athlete. It also has the durability needed to stand up to the repeated impact of athletes over time.
Related Articles