Category:
Athletics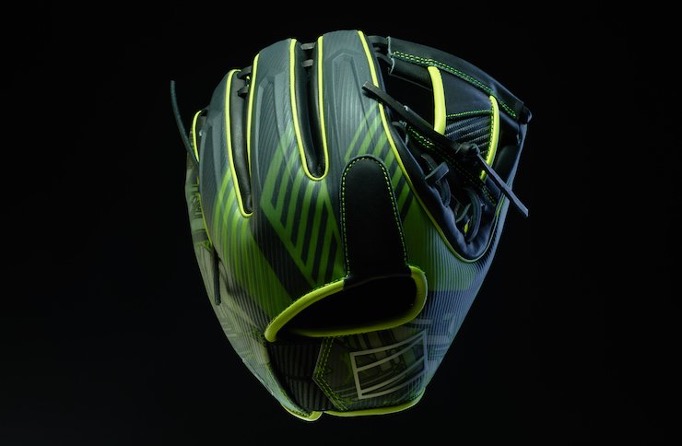 3D Printed Polyurethane Baseball Gloves Make Their Big-League Debut
3D printing with polyurethane is showing up in one of the most unlikely of places — baseball gloves. Baseball gloves have primarily been made using leather since about the 1920s, when they first became prominent. However, leather tends to degrade over time. Particularly, the areas of the thumb and pinky portion of the gloves are prone to degradation, leaving the wearer susceptible to injury. To enhance performance and lengthen the lifecycle of the glove, manufacturers are taking a different approach when it comes to bringing them to life.
Building a Better Baseball Glove
Rawlings is joining forces with polyurethane 3D printing manufacturer Carbon® to create a solution. By combining baseball know-how with the latest in 3D printing technology, the duo has created the "REV1X" glove, a line of mitts for players at the professional level.
The REV1X uses a unique lattice pattern, made with flexible polyurethane, to strengthen the areas of the pinky and thumb pads inside the mitt, helping to extend the life of the glove. The use of 3D printing allows for customization, meaning the lightweight polyurethane thumb pads can easily mold to fit hands of all sizes.
Building on Past Innovations
For the past few years, Carbon® has been using 3D printing to help make advances in sports equipment technology. In 2019, the company won the coveted Polyurethane Innovation Award presented by the Center for the Polyurethanes Industry (CPI). With this innovation, Carbon® delivered a digitally printed liner for the SpeedFlex Precision Diamondfootball helmet working with sporting goods manufacturer Riddell. The digitally printed liners contoured to create a precise custom fit around the player's head.
3D Printing Gains Momentum
Frequent readers of this blog know that 3D printing with polyurethane is becoming more common. From new-home construction to the latest in medical applications, 3D printing is helping manufacturers bring products to market faster and with better opportunity for customization.
Related Articles