Category:
Architecture
Improving Roofing Systems with Less Waste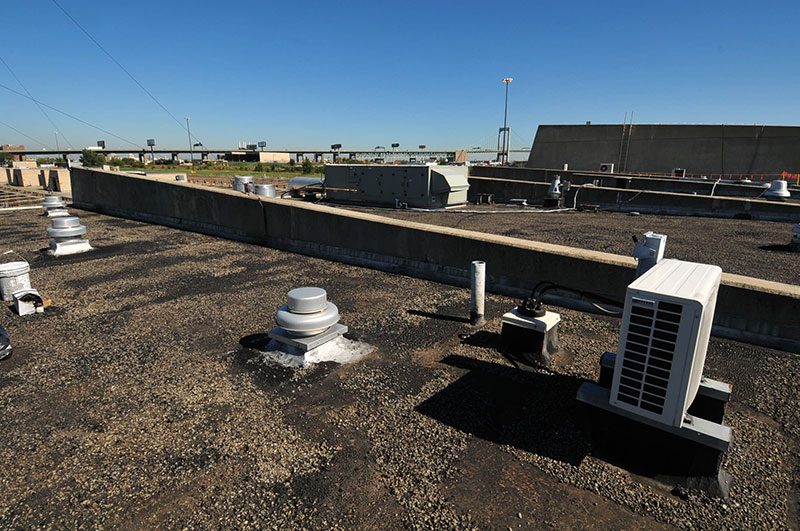 New construction materials are helping cities achieve better environmental footprints when renovating existing structures.
Spray polyurethane foam (SPF), specifically closed cell SPF, has long been used as a roofing material, particularly on flat roofs. SPF serves as insulation, an air barrier and a vapor retarder, protecting buildings from water and other elements. During installation, SPF can be sprayed directly over existing materials that, in many cases, do not have to be removed, which can reduce construction waste.
The application of SPF requires a blowing agent, sometimes known as a foaming agent, to help create and control the reaction to make the foam that the user wants. Honeywell's Solstice® Liquid Blowing Agent (LBA) is a new product that has been used with tremendous results. A non-flammable liquid, it is listed under the U.S. Environmental Protection Agency's Significant New Alternatives Policy (SNAP) Program to replace ozone-depleting solutions. SPF roofing systems formulated with Solstice LBA have received a severe hail rating from one of the world's largest business insurers.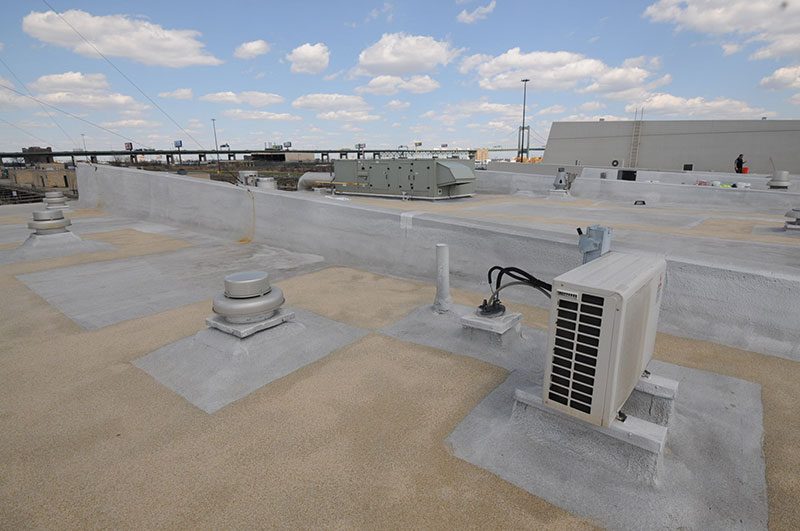 Helping In Philadelphia's Quest to be "America's Greenest City"
The roof of the Philadelphia Water Treatment facility had been experiencing water leakage due to age and weather damage. The city's mayor set a goal for Philadelphia to become "America's Greenest City" and all public works projects had to take environmental footprints into consideration. By using SPF formulated with Solstice LBA, sturdy and dry sections of the old roof did not have to be removed, eliminating approximately 4,000 cubic feet of construction debris. R-value is a measure of thermal resistance used in the building and construction industry and the ASHRAE recommended minimum of 20.89. The new roof system is expected to increase the roof R-value to 22.5!
Supporting Cleveland Hopkins International Airport
As part of a massive roofing overhaul, the Cleveland Airport System wanted to provide long-term protection against the most severe weather on about 500,000 square feet of roofing over two airports. The SPF roofing system made with Solstice LBA was applied over a gravel-built roof system as well as some over a membrane system. The new roof received a severe hail rating and is designed to withstand harsh weather conditions across a wide temperature range. During installation, for example, it stood up to 145°F surface temperature. Reflective foam coating is known to keep heating and cooling costs down. The combined R-value of the new and existing roof exceeds R-20!
Related Articles