Category: Electronics, Environment
It's a Bird. It's a Plane. It's Polyurethane!
Solar Impulse 2 has a BIG goal: to be the first airplane to fly day and night around the world using only solar power.
The solar-powered airplane, officially known as Solar Impulse 2, is in the midst of its five-month around-the-world trek. (Solar Impulse 1, which flew across America in 2013, was the prototype for the project.) Swiss aviator, researcher and psychiatrist Bertrand Piccard founded the Solar Impulse project more than a decade ago with former Swiss Air Force pilot André Borschberg – and the two share piloting duties.
During the day, 17,248 solar cells, which cover much of the surface area of the plane, power four electric motors and propellers. The cells produce enough solar energy that the excess can be stored and used for flying at night.
The flight route began in Abu Dhabi, capital of the United Arab Emirates, in March and is set to culminate in the same city late this summer. The route includes stops in Muscat, Oman; Ahmedabad and Varanasi, India; Mandalay, Myanmar; and Chongqing and Nanjing, China.
After crossing the Pacific Ocean via Hawaii, Solar Impulse 2 plans to fly across the United States, stopping in three locations – Phoenix, New York City and a location in the Midwest that will be dependent on weather conditions.
Polyurethane's Role
Solar Impulse 2 recently passed over the mountains in the Chinese provinces of Yunnan and Sichuan, where temperatures fluctuate wildly and the aircraft was insulated during construction due to these known temperature fluctuations so the pilots could withstand the extreme temperatures.
What could insulate the fuel-less airplane without adding too much weight? Products of chemistry, including polyurethanes.  These polyurethane solutions benefit more than just the Solar Impulse project. The very same products will likely soon be used in the automotive and refrigeration industries to deliver the same insulation benefits.
Two companies that help lead in the development of polyurethane technology are Solvay and Bayer MaterialScience.  Solvay is a Solar Impulse Main Partner. Since 2004, they have contributed pioneering technologies that have resulted in 13 products being used in 25 applications and 6,000 parts to this project. These products improved the energy chain, enhanced the structure, and reduced the weight of the aircraft – crucial elements that will help to make this ambitious flight a success.
Bayer MaterialScience is a Solar Impulse Official Partner and is responsible for the design of the entire cockpit shell, and the cockpit doors, both incorporating polyurethane insulation advances. Outside the cockpit, rigid polyurethane foam is also used to insulate the batteries.
Polyurethanes can play an important role in reducing the weight of private or commercial means of transportation and help make them more fuel efficient.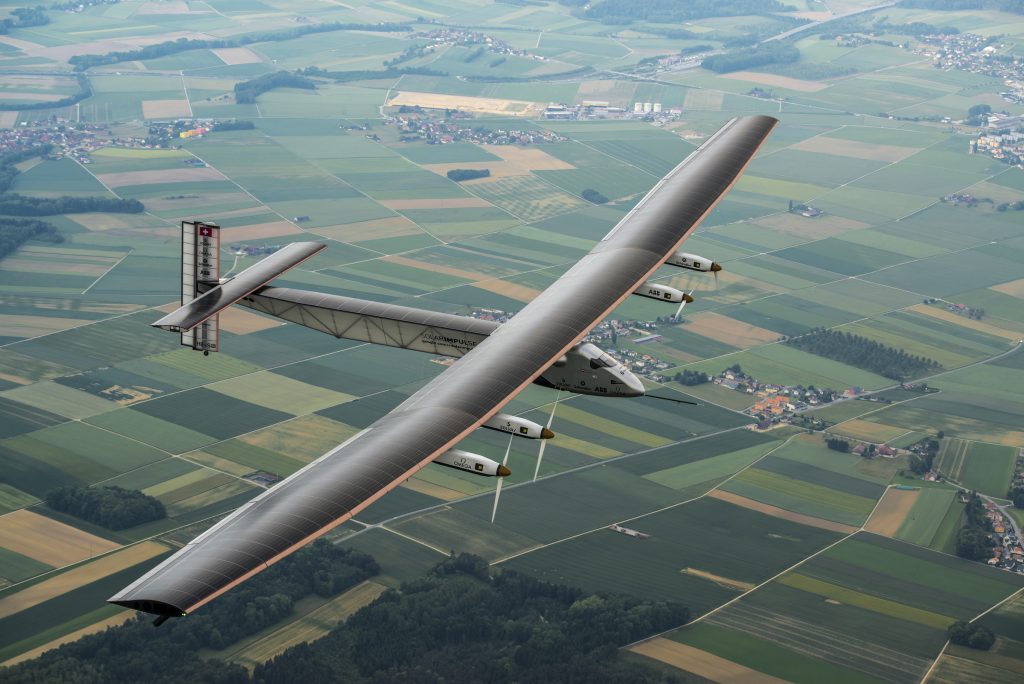 Related Articles