Category:
Athletics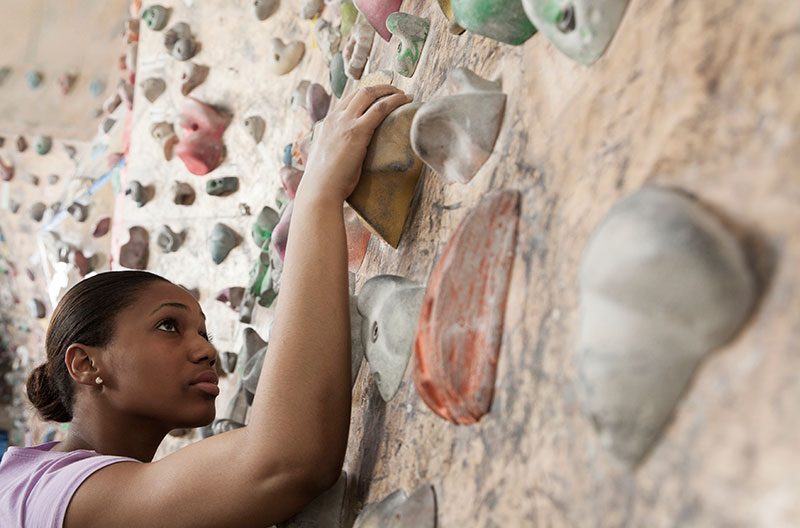 Polyurethane: Climbing to New Heights
Surpass your limits with polyurethane
When you're suspended 30ft above the ground, you must have confidence in the material beneath you. Luckily, polyurethane has been the industry standard for climbing holds (the shaped grips on climbing walls) for the last decade.
Polyurethane has enabled rock wall climbing holds to become lighter and longer lasting. Today, climbing holds are stronger than ever before and – thanks to polyurethane's flexibility – can be molded to many sizes, shapes and colors to better meet the needs of 7.8 million active climbers in the U.S.
Rock wall climbing holds can even be designed specifically for beginners or made to simulate the texture of real rock for the more experienced climber.
Additionally, polyurethane allows for a great deal of comfort. Because polyurethane holds are durable, climbing wall operators are able to keep the maintenance costs in check – meaning it's cheaper for climbers use these facilities.
If the pressure of climbing a gym rock wall for fun or practicing for the real thing ever seems too great, it is assuring to know that they equipment is made from strong and durable polyurethane.
Related Articles