Category:
Athletics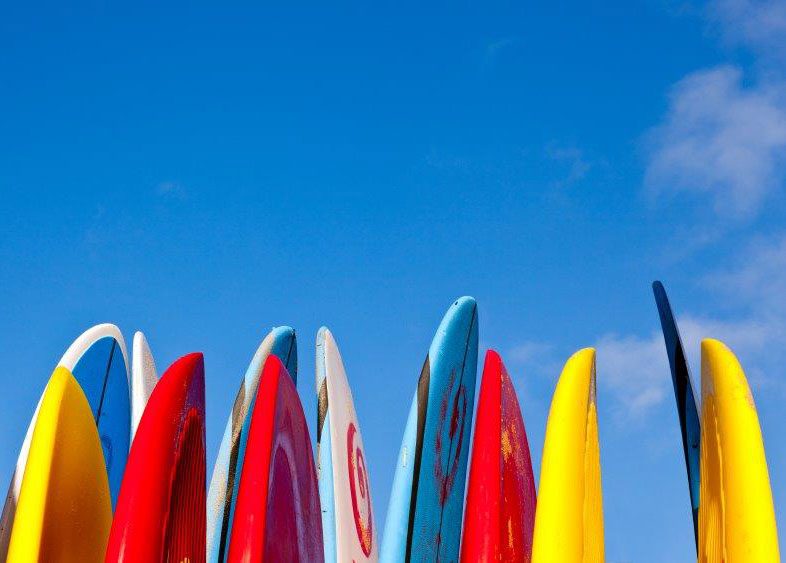 Polyurethane Doesn't Take the Summer Off
Summer is here.
The sun is out, and the weather is warm.
And, believe it or not… Polyurethanes can add to the summer fun.
Polyurethane products can make beach and lake trips, picnics and little league games safer and more comfortable. Surfboards, floatation devices, boating equipment, sporting goods and outdoor furniture are all likely to be made from one of the many forms of polyurethane. Polyurethane is used to make products that range from grips on tennis racquets to the wheels of skateboards to inflatable rafts and slides to sports helmets and life jackets.
Impressed by the versatility of how polyurethane can make being outside during the summer more fun? You should be, but that's just the beginning.
Did you know that polyurethane can also help reduce your home's air conditioning bill during the warm summer months?
Spray polyurethane foam insulation keeps the cool air inside our homes and money in our pockets
Air leaks can waste up to 40 percent of the energy used to heat and cool a single family home. A recent study found that California homeowners can save an estimated $900 yearly if their single-family homes are insulated with spray polyurethane foam (SPF).
By applying SPF foam insulation, a home's HVAC system can work more efficiently because the product comprehensively seals the home's outer layer. This results in decreased energy use because more cool air stays inside and less escapes.
Doug Garrett of the Huntsman Corporation further outlined the benefits of SPF insulation in a recent white paper. SPF reduces energy waste and acts as a complete, seamless building envelope to create a more comfortable indoor environment for the home. It functions as both an insulation material and an air-sealing product. SPF can also improve energy efficiency in commercial and residential buildings by creating a watertight and airtight seal that eliminates air infiltration.  Therefore, in addition to increasing energy efficiency, SPF insulation systems can also prevent dust and pollen from entering a home, which improves the comfort and air quality of a home.
Whether your idea of summer fun involves a beach or saving money on cooling costs, polyurethane is there to help.
Related Articles