Category:
Architecture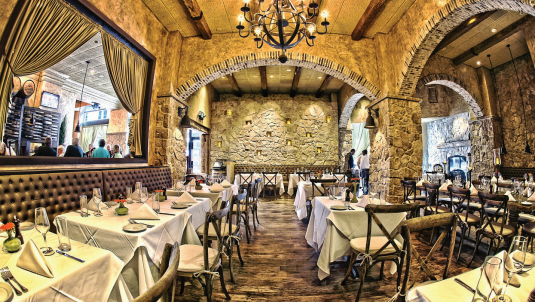 Polyurethane Helps the Show Go on for a Historic Theater Space
Around the country, former theater spaces have often struggled to succeed after decades of neglect and competition from other forms of entertainment. But as interest in revitalizing these monuments to a bygone era has increased, many have found new life as cinemas, arts centers and even restaurants. Such was the case with the 14th Street Theater in Cleveland's historic theater district.
Back in the 1980s, when then-owners PlayhouseSquare were looking to renovate the aging building, they realized additional waterproofing and building insulation was necessary. They were interested in energy saving options, but also wanted to keep costs affordable. Enter spray polyurethane foam (SPF) to serve both of these needs.
Fast forward 30 years to the 2010s, when the theater's roof needed to be replaced. The owners again turned to SPF to provide an energy-efficient option, decreasing heating and cooling needs and maintaining the building's aesthetics. SPF's versatility allowed the installers to work seamlessly around duct work, exposed piping and masonry. With the new roof protecting the space for years to come, new owners purchased the space and turned it into a dramatic spot for pre- and post-theater dining.
Related Articles