Category: Appliances, Electronics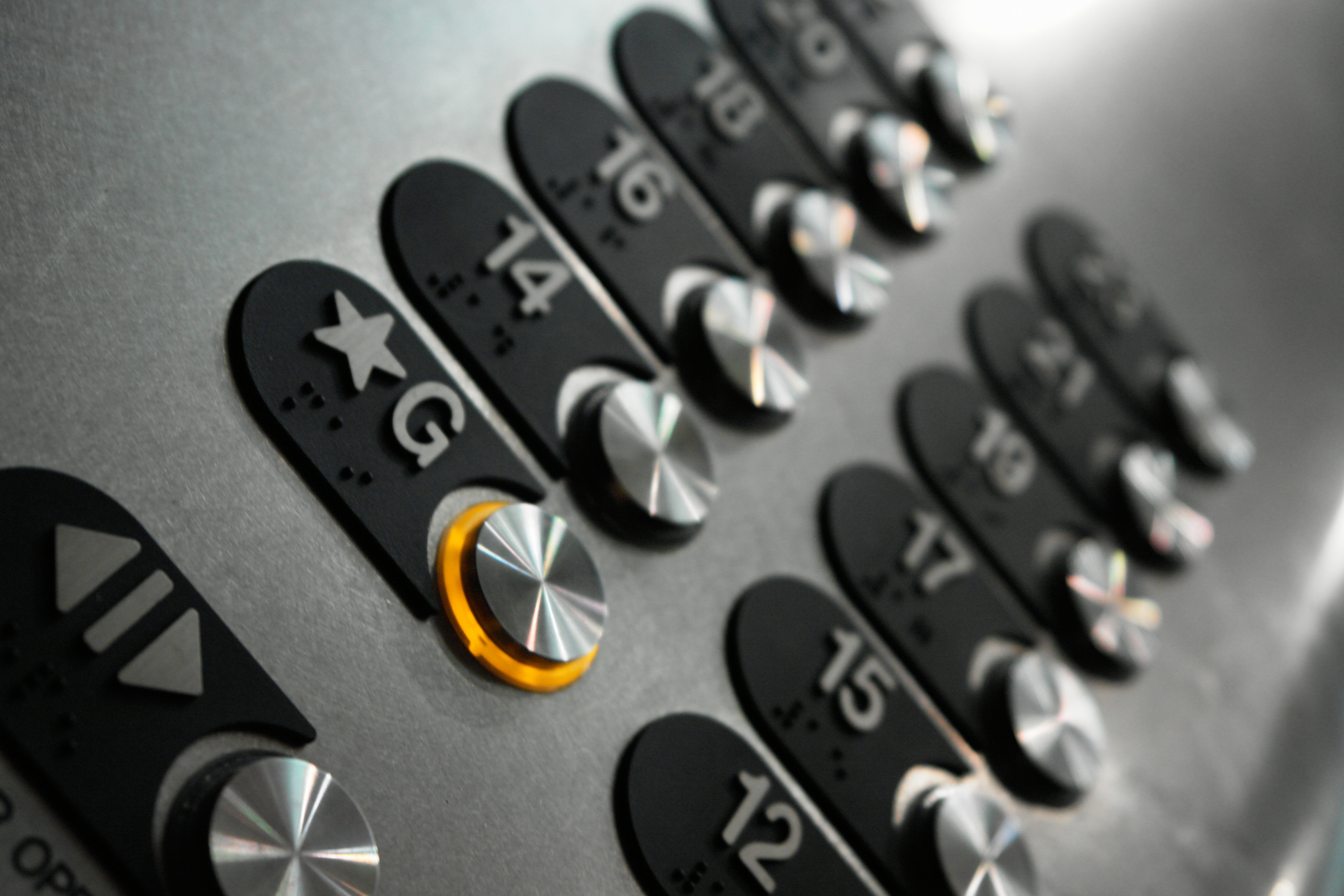 Polyurethane Wheels Take Elevator Innovation Ever Skyward
As engineers build buildings ever skyward, issues of practicality, come into play. For example, take elevators.
The elevator banks in giant buildings structures are as much of a modern marvel as the skyscrapers they service. Elevators in these buildings and their components must be both well-thought-out and durable. Maybe that is why so many employ the use of polyurethane wheels in their design.
Polyurethane elevator wheels, with their excellent loadbearing properties and shock absorbing qualities, are an ideal choice to stand up to the taxing demands of busy elevator systems.
Taller Buildings Stretch Elevator Demand
Polyurethane elevator wheels are an essential feature of these complicated elevator systems. That is because the car — the portion of the elevator that occupants ride in — moves along a system of vertical tracks that guide the movement of the elevator up and down. The wheels are the portion of the car that physically joins the elevator to the building itself and must make more frequent trips and travel far distances, depending on the height of a building.
The taller a building is, the more floors it has. Therefore, elevators in these structures handle more passengers, travel longer distances and probably make more trips more frequently throughout the day, given how many occupants must inhabit the world's tallest buildings have.
Polyurethane Elevator Wheels
Much like the polyurethane roller coaster wheels we discussed earlier in this blog, engineers look for four qualities to maximize the performance of the elevator ride. They want low rolling resistance, high load endurance, smooth ride performance and high durability. In almost all of these facets, polyurethane performs better than any other material.
In fact, according to one manufacturer, the average lifespan of polyurethane elevator wheels is three to four times greater than that of its traditional rubber counterpart.
Demand and Usage Increase
Demands on elevator systems and the parts that service them are growing more and more with each passing year. According to a study by the National Elevator Industry, Inc., there are 1.1 million elevators in the United States. Combined, they travel more than 1.36 billion miles per year.
In addition to traveling long distances in a short amount of time, elevators in some tall buildings must travel at a sustained high speed to be efficient enough to service the entire building. For example, the elevators of 1 World Trade Center in New York City — which tops out at 104 floors — travel at an astonishing 23 miles per hour. The uninterrupted trip from the ground floor to the top level takes about a minute.To keep pushing the boundaries of innovation, engineers must increasingly rely upon breakthroughs in polyurethane elevator wheel advancements to keep pace with the skyscrapers they service.
Related Articles