Category:
Home Builders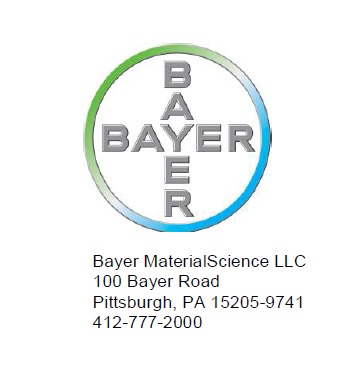 Bayer spray foam insulation featured in The New American Home 2015
Spring, Texas, January 14, 2015 — The New American Home® demonstrates builder best practices at work in what is considered one of America's premier show homes. Bayer MaterialScience LLC (http://www.polyurethanes.bayer.com/) is a proud sponsor of The New American Home 2015, being built near Las Vegas. The home is produced and presented by the National Association of Home Builders Leading Suppliers Council and Builder magazine.
Since its inception in 1984, The New American Home has been designed and built to demonstrate concepts, materials, designs and construction techniques that can be replicated in housing built anywhere and in any price range. The mission of The New American Home program is to show that performance can be integrated into any type of home without compromising aesthetics. Design of the home incorporates such elements as the ICC 700 National Green Building Standard, energy efficiency, indoor air quality, safety, and aging in place, as well as market value.
Bayer provided Bayseal® open-cell (OC) spray polyurethane foam (SPF) insulation for the entire home. Coating & Foam Solutions donated and applied the Bayseal® 2.7 roofing foam and Bayblock™ coating. The New American Home 2015 builder Blue Heron recommended SPF for the walls and roof to help produce a high-performance building envelope suited for the harsh desert conditions.
"The building envelope is the main line of defense for any home, but it's especially important in the southwest. Bayer's spray foam is an excellent solution, because it helps mitigate the high outdoor temperatures, dry air, and excessive airborne particulates such as sand and dust that are so prevalent. A tight envelope is critical to keep the inside of the home comfortable while helping to keep out the pollutants and allergens," said Tyler Jones, owner and co-founder of Blue Heron.
The New American Home 2015 is certified Emerald status, the highest designation, under the ICC 700 National Green Building Standard. The home additionally achieved LEED Platinum certification from the U.S. Green Building Council. The home also received a -13 Home Energy Rating Score (HERS) with solar panels, allowing for zero net site energy usage.
"This is Bayer's fourth time as a sponsor for The New American Home. We keep coming back because of NAHB's premise to showcase best practices married with building science," said Robert Hook, national sales manager for Bayer spray insulation and roofing systems. "The home is the perfect showcase for Bayer spray foam insulation, because it will work as part of the whole house building envelope, the way it is supposed to and the way Blue Heron designed it." The home was completed in nine months and will welcome tours at the International Builder Show in Las Vegas on January 20, 2015. Bayer will be located in booth #C8146 in the exhibit hall.
About Bayer MaterialScience LLC:
Bayer MaterialScience LLC is one of the leading producers of high-performance plastics in North America and is part of the global Bayer MaterialScience business with approximately 14,300 employees at 30 production sites around the world and 2013 sales of 11.2 billion euros. Bayer MaterialScience, a Bayer Group company, manufactures high-tech polymer materials and develops innovative solutions for products used in many areas of daily life. The main segments served are the automotive, electrical and electronics, construction, medical, and sports and leisure industries. Sustainability is central to Bayer MaterialScience LLC's business and is based around the key areas of innovation, product stewardship, social responsibility and respect for the environment.
Contact:
Carrie Stallwitz, Phone: 713-320-8165
E-mail: carrie@witzpr.com
Bob Walker, Phone: 412-777-2369
Email: bob.walker@bayer.com
For more information about spray polyurethane foam product families from Bayer MaterialScience LLC, call 1-800-289-8272 or visit http://www.polyurethanes.bayer.com/.
Forward-Looking Statements
This news release may contain forward-looking statements based on current assumptions and forecasts made by Bayer Group or subgroup management. Various known and unknown risks, uncertainties and other factors could lead to material differences between the actual future results, financial situation, development or performance of the company and the estimates given here. These factors include those discussed in Bayer's public reports which are available on the Bayer website at www.bayer.com. The company assumes no liability whatsoever to update these forward-looking statements or to conform them to future events or developments.
Editor's Note: Follow news from Bayer MaterialScience on Twitter: www.twitter.com/Bayer4materials
Related Articles