Category:
Apparel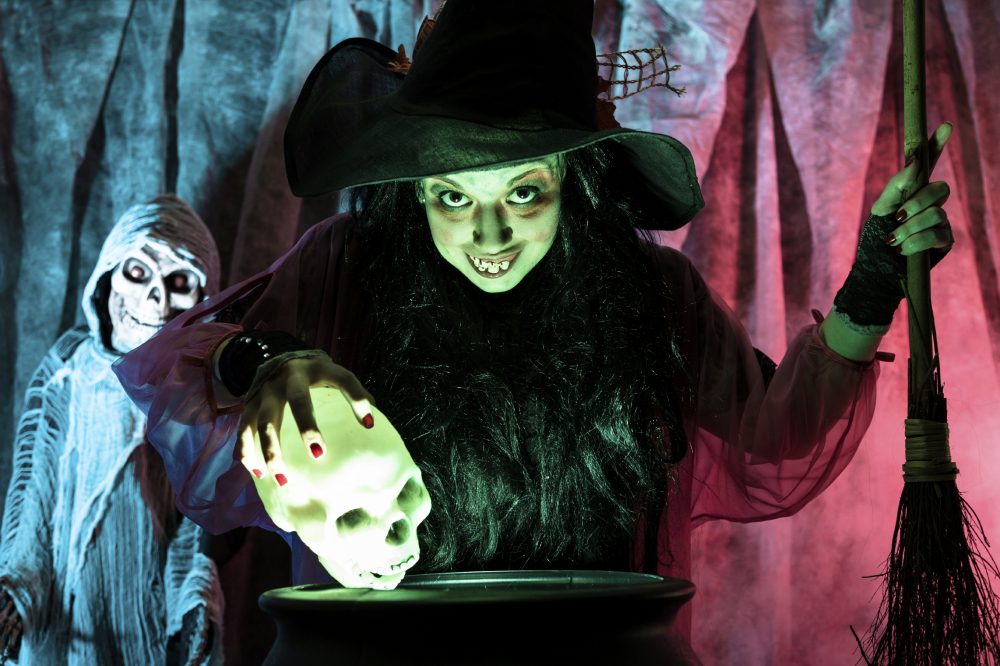 Halloween Takes Shape with Polyurethane Science
Polyurethane's durable properties combined with the capability to be manufactured quickly and efficiently make it a perfect material for creating realistic and festive Halloween props and costumes.
This season as you enjoy tricks and treats, think about all the ways polyurethane is used:
-Polyurethane is used in boots, shoes, and costumes to create a realistic leather look. For costumes, synthetic leather can be more cost-effective than leather. Polyurethane faux leather is durable enough to hold up through multiple masquerade parties, trick or treat outings or throughout haunted house attractions.
-Whether it's evil, grinning witches or ancient-looking tombstones, polyurethane foam creates lasting decorative pieces that can be used year after year. Masters of fright often rely on polyurethane chemistry for a scary prop's authentic look. Props incorporating polyurethane, such as meat cleavers and monster masks are used by haunted house actors.
-Frightening TV shows also use polyurethane to create realistic scares. Did you know that many of the official props use polyurethane? Take a look at this machete prop, which has been used on many zombies. Foam-based products are also used for larger scale props and buildings in haunted houses and scary movies.
-Polyurethane is used in electronics to encapsulate, seal and insulate fragile, pressure-sensitive components in phones, stereos, sound and light boards. Polyurethane is also found in electronics used outdoors to create spooky sounds and lights.
-Do you remember that moment your heart stopped after the fake skeleton popped out of its grave? Thank polyurethane science! Pneumatic components for Halloween animatronics often rely on polyurethane tubing, and that's how we get animated robotics for Halloween. Polyurethane tubing is also used on equipment that emits smoke and fog effects.
While you enjoy the fun and fright of the Halloween season, take a moment to look around and see all the ways polyurethane makes it a treat!
Related Articles