Category: Environment, Innovation Bonds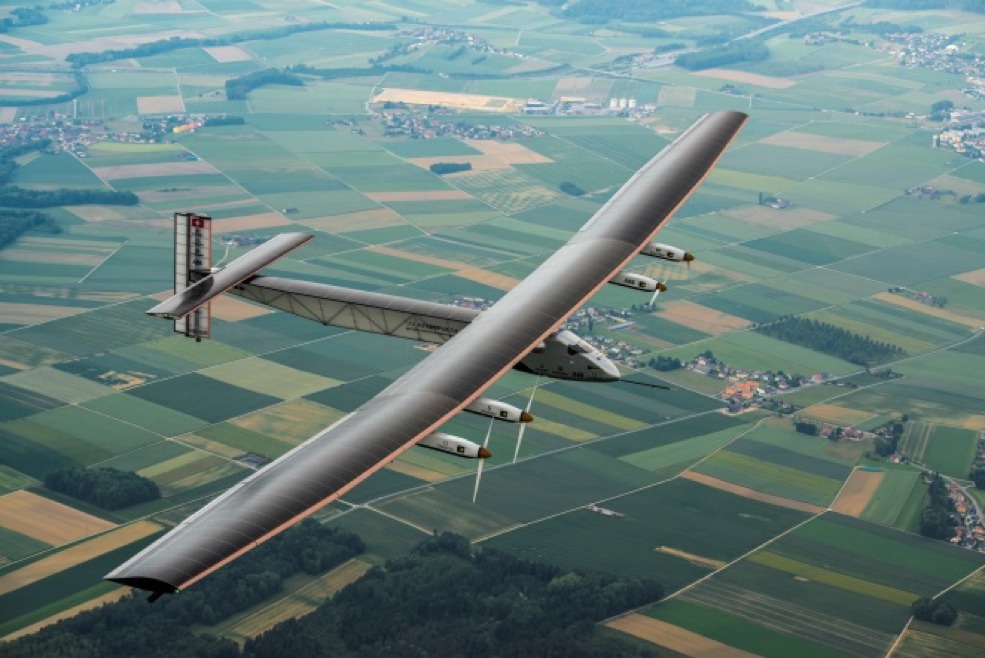 Happy Aviation Day!
Leading polymer company Covestro partnered with Swiss aviation pioneers Bertrand Piccard and André Borschberg to create a revolutionary aircraft that would complete the first solar-powered, around-the-world flight. The plane, Solar Impulse, has become a technology driver for countless, everyday products through the use of innovative, efficient polyurethane products.
The plane's solar cells generated electricity which was stored in heavy batteries, and to compensate for the added weight, the Solar Impulse needed lightweight and sustainable materials.  Polyurethane was the solution for such a lightweight demand. Polyurethane foam can be found in the Solar Impulse's cockpit door and insulation.
Covestro CEO Patrick Thomas called the Solar Impulse "a flying laboratory" that demonstrated the important role innovative materials, such as polyurethane, can play in achieving groundbreaking dreams. And now the plane's polyurethane technology can be applied for multi-purpose uses. For example, carbon fiber, reinforced polyurethane composites that were used in the cockpit door for reducing weight and energy consumption are now being utilized in automotive components.
Related Articles