Category: Environment, Innovation Bonds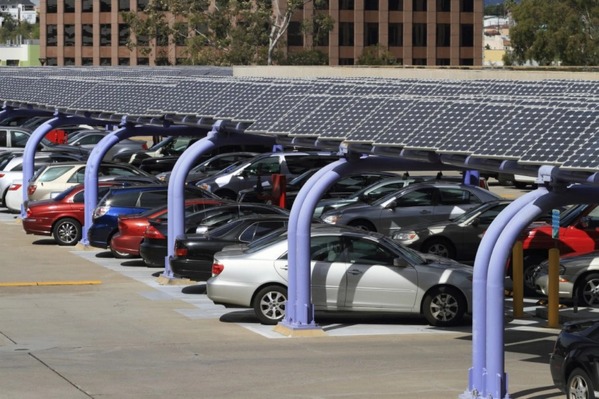 Polyurethane Adhesives and Coatings: A BRIGHT Idea!
In the recent article "The best idea in a long time: Covering parking lots with solar panels," the Washington Post discussed how parking lots can be covered with solar panels to produce solar energy.
As discussed in the Washington Post Article, according to research conducted by the Lawrence Berkeley National Laboratory, the average city surface is 35 to 50 percent pavement and 40 percent of that is parking lots.
Solar panels, which are made using polyurethane adhesives and coatings, have the potential to be placed on the top of parking lots and help cool down the cars that park in these lots, power up those parked cars that are electric vehicles, and generate additional energy for the grid.
Click here to read the Washington Post's article and learn more about how solar panels are being used to turn parking lots into energy-producing space. And, don't forget that polyurethane plays a role in the adhesives and coatings that make it all possible.
Related Articles