Category:
Innovation Bonds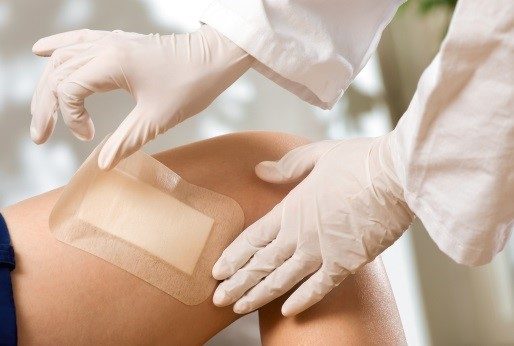 Polyurethanes Breathe New Life into Wound Care Options
Healing people may not be the first thing that come to mind when you think of what polymers can do, but polyurethane-based films, adhesives and foams are useful for a variety of wound care treatments that help accelerate healing and prevent infection.
Adjustable Adhesives
Polyurethane raw materials have been successfully used internationally in wound dressings for more than 15 years, although utilization in the U.S. is just starting to expand. For example, Baymedix® A, a polyurethane-based adhesive from Bayer MaterialScience, has been used in a wide range of wound care and skin contact applications. In addition to being tolerant of common sterilization technologies, it is highly breathable, can be removed gently from the skin and can be adapted to different levels of adhesive strength for a wide range of wound care and skin contact applications.  
Conformable Foam Coverings
Bayer's Baymedix FP reactive foam technology depends on these same desirable characteristics of polyurethanes to create smooth, conformable foams that enable wound care dressings to act as a second skin during the healing process. The highly breathable, non-yellowing foams also feature above-average absorption rates and fluid retention capabilities, allowing them to meet moisture management requirements for advanced wound dressings. Strong chemical stability enables the foams to stand up well to disinfectants commonly used in medical settings.
Flexible Films
Thermoplastic polyurethane films (under the brand names Dureflex® and Platilon ®) can be tailor made into soft, protective coverings. In addition to being highly flexible for added comfort, these films are able to control water vapor transmission and maintain a matte surface, for unobtrusive wound coverage. The films are also used to make medical bladders and surgical drapes, which adhere well but peel off easily, and conform to various body shapes.
Bayfol® UX502 multilayer medical packaging film is also used to protect sensitive medical devices, like orthopedic implants. Its high abrasion resistance helps address material wear issues associated with standard medical packaging.
From a wide range of wound care options to flexible surgical drapes, the medical solutions made possible by polyurethanes are just what the doctor ordered.
Related Articles