Category: Apparel, Athletics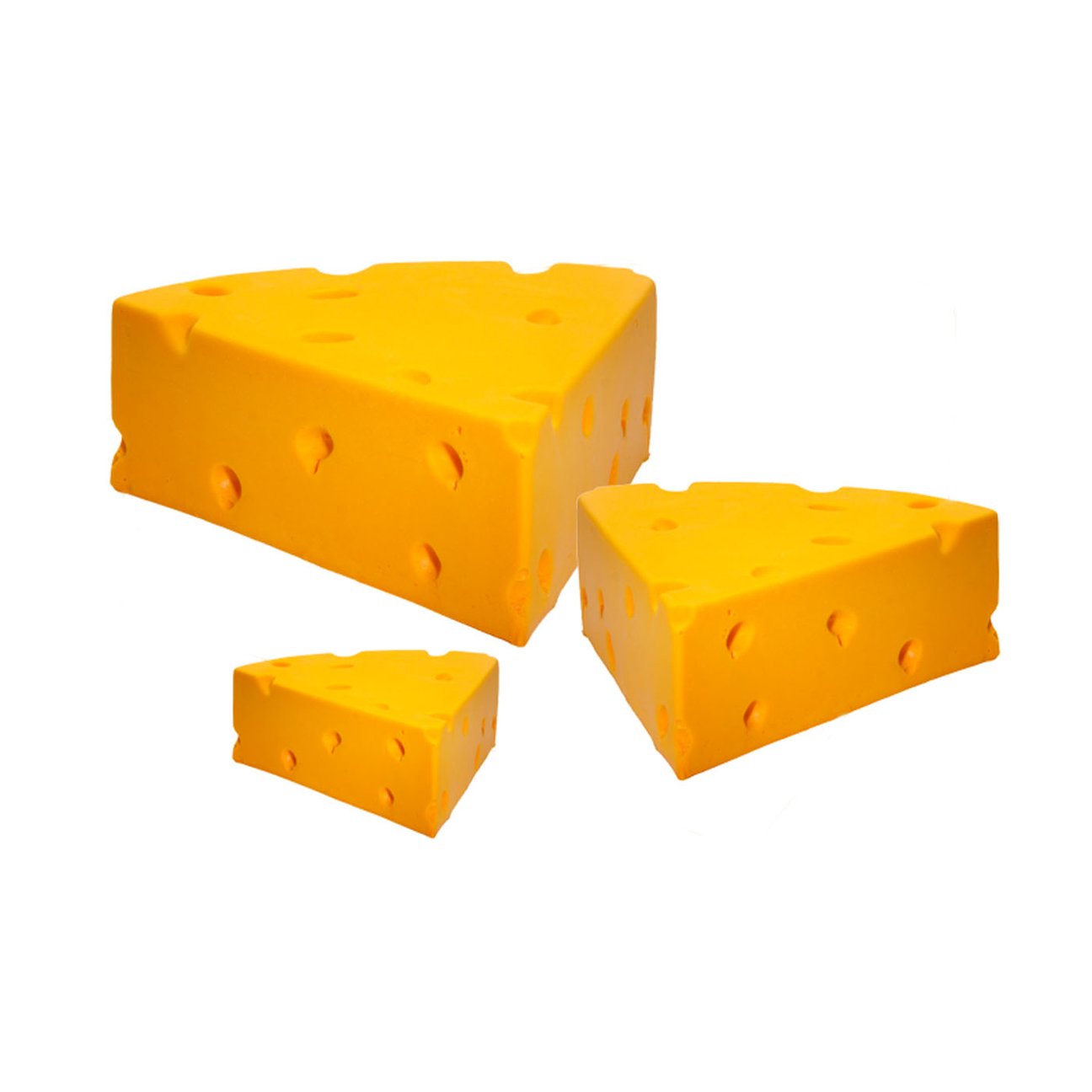 The Polyurethane Story Behind Wisconsin's Famed Foam Cheeseheads®
In 1987, Ralph Bruno hacked into the upholstery of his mother's couch cushion. From the torn fabric, he pulled out the foam insert, sculpting it using a turkey carving knife into the shape of a triangular cheese wedge. He then added an inverted dome on the bottom of his creation so that it would fit atop his head. Later, he put holes in the foam to make the wedge vaguely resemble Swiss cheese and painted the entire thing a yellow-orange hue — like American cheese.
The Reception
Bruno proudly wore his homemade headwear to a Milwaukee baseball game in response to fans from opposing teams, who had come to dub fans of all Wisconsin sports teams as "cheeseheads" — a moniker meant as a derogatory slight toward fans from the nation's number one dairy-producing state. With his newly fashioned cheeseheads® hat, Bruno sought to embrace the name, claiming it for his home state's fellow sports fans.
At its debut, fans had immediate enthusiasm for the homemade cheeseheads® hat. Bruno says that as his creation was passed around the stadium, an idea took hold. Bruno, a patternmaker — one who creates industrial molds — by trade, began thinking of how he might be able to manufacture his cheeseheads® on a grand scale for the enjoyment of everyone.
Polyurethane Foam Open Casting Process
Bruno hit upon the notion of using a two-component polyurethane system that is poured into a mold to create his wedges. He trademarked the name cheeseheads® and working with his sister settled on a manufacturing process. Two weeks later, he founded his company, Foamation, Inc. 

Becoming a Global Brand
From that original headgear born of a couch cushion sprung an empire of polyurethane cranial wear. Today, Foamation, Inc. offers a wide range of polyurethane hats, including fezzes, ballcaps and fedoras. Bruno still sits at the helm of the family-owned company he founded.
Today, Foamation is a global brand, shipping orders to more than 30 countries. So many of original cheeseheads® designs have been sold over the years Foamation estimates that if laid end-to-end, they could form a line stretching across the continental United States — from the Atlantic to the Pacific.
An Eye on Sustainability
Not every piece of headwear comes out perfect or is up to the Foamation, Inc.'s exacting standards, and that's okay. Failed foam attempts are ground down and recycled for use in polyurethane foam carpet padding.
Tours and the Future
In recent years, interest in the cheeseheads® manufacturing process has grown so great that the company flung open its doors to the public, putting its technical prowess on full display as the centerpiece of tours of the Foamation, Inc. headquarters.
Gone are the days of carving knives and fishing for foam in his mother's couch cushions. Today, Bruno's company relies on a state-of-the-art polyurethane foam production facility to manufacture its headwear.
Though there were some leaner years for Formation, Inc. following its inception, the famous cheeseheads® hats are now a familiar sight on the sidelines of major Wisconsin sporting events. As Bruno plots a course for the next chapter of his company's growth and expansion, he is looking toward a bright future for his family-owned business.
Related Articles