Category:
Innovation Bonds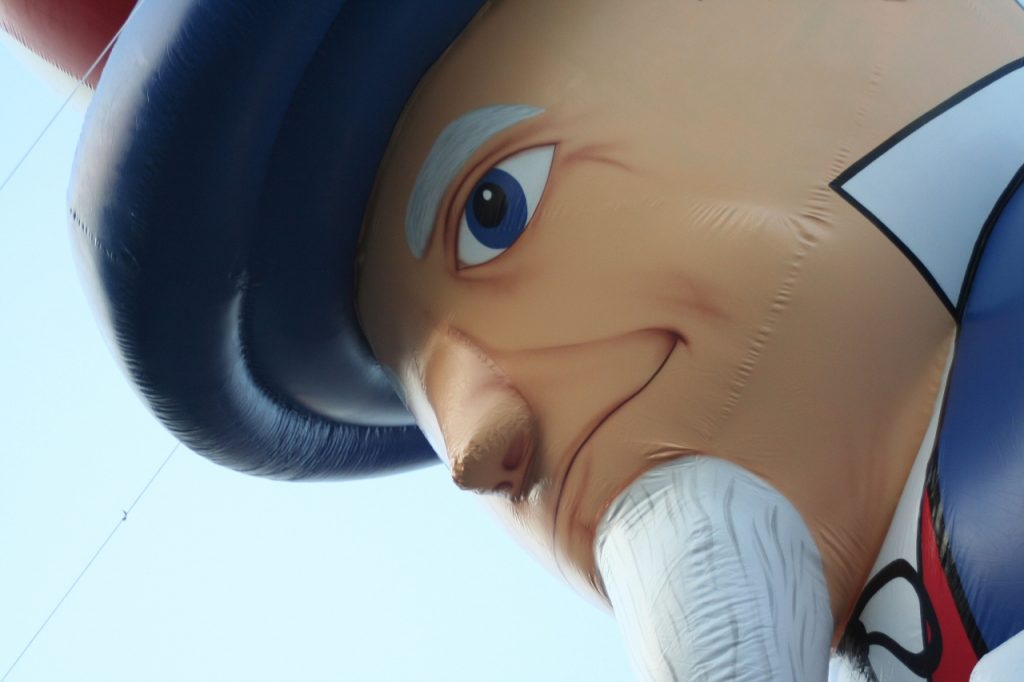 Versatile. Durable. Incredible. Balloons.
Everyone knows that enormous amounts of helium fill Macy's Thanksgiving Day Parade balloons each year.
But, do you think about the volume of engineering, science and technology that go into making each balloon?
Did you know that the giant balloons seen by more than 50 million viewers across the world begin as a lump of clay?
The balloons are conceived, manufactured and cared for by 28 full-time studio employees in the Macy's Parade Studio in Moonachie, New Jersey.
Here's what happens when an idea becomes a parade balloon:
Engineers, scientists and technologists sculpt exact scale models of the full-size balloon from a lump of reddish-brown clay. That design is used to create casts that produce miniature replicas of each new balloon.
One replica is typically marked up with technical information, for example to indicate where the inflation ports and balloon lines will go. Another replica is painted in the exact colors that will be on the parade balloon. Models are submerged in water to determine how much helium is needed for a balloon to float in a parade environment.
The schematics are scanned into a computer. Next, actual-size pieces are cut from polyurethane-coated fabric and heat-sealed to form the balloon's shape.
Polyurethane keeps the (average) 12,000 cubic feet of helium sealed tightly in the balloon.
While the giant balloons range from two to five stories high, the polyurethane-coated fabric is lightweight enough to make the balloons manageable by their (average of) 90 handlers.
Polyurethane is very flexible in its chemistry and blends easily with other materials, including coloring. This is why the balloons are able to be so bright and true to the colors of the characters they represent.
The polyurethane-coated fabric's durability enables the balloons to withstand the weather and wind vibrations – and even the trees lining the parade route – that they may encounter on parade day.
The balloons' final dimensions vary, but most are about five to six stories high and somewhere around 60 feet long and 30 feet wide. For instance, the 2014 Macy's Parade Dora the Explorer balloon is 43.5 feet long, 39 feet wide, 55 feet tall and filled with 14,250 cubic feet of helium. Paddington Bear's briefcase is the size of a typical residential garage door.
The 88th annual parade, which takes place on November 27, 2014, will also feature six new giant balloon characters – the most giant balloons ever added to a single parade. The new stars include the Pillsbury Doughboy, Pikachu, the Red Power Ranger, Skylander's Eruptor, Thomas the Tank Engine, and Paddington Bear.
 The innovative science and engineering feats to bring these balloons to life are not plucked out of thin air – even though the balloons do seem to fly up there. In addition to the parade's giant balloons, polyurethane can be found providing comfort from inside couch cushions to insulating food inside refrigerators to giving our pants that extra stretch they need after Thanksgiving dinner.
Related Articles