Category: Athletics, Innovation Bonds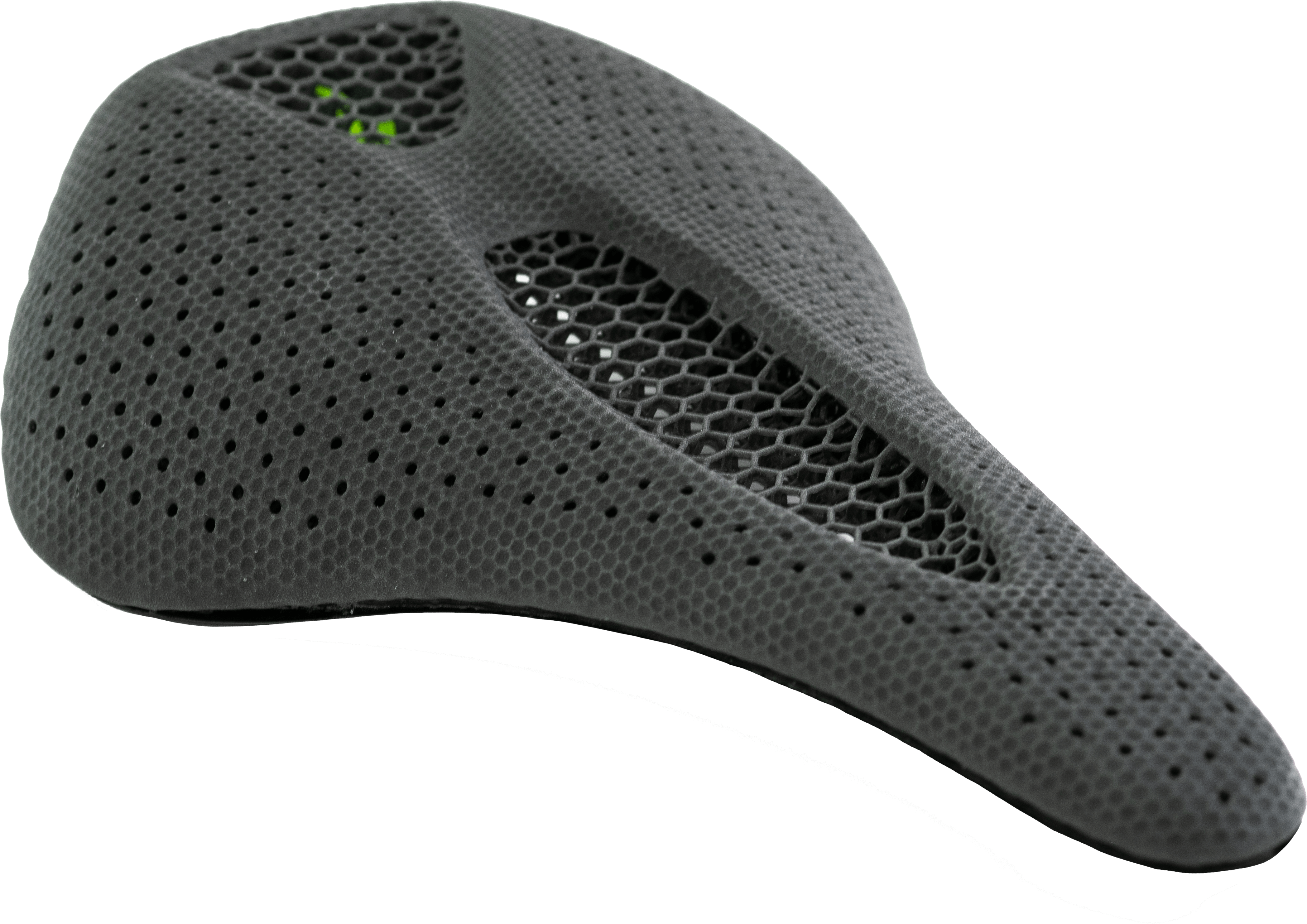 Polyurethane Saddles Poised to Take Over Two-Wheeled Travel
Whether you're a serious, seasoned, long-distance road cyclist or a shorter-traveling, part-time, two-wheeled commuter, you know that time spent in a bicycle saddle can be — well — tough on the tush.
However, thanks to polyurethane and advances in 3D printing, that may soon be changing.
A New Kind of Carbon® Saddle
Carbon, the company using polyurethane 3D printing to create a new kind of football helmet liner, and the winner of the 2019 Polyurethane Innovation Award, is now teaming up with a major cycling manufacturer in the U.S. to create 3D printed polyurethane bicycle saddles.
The Manufacturing Process
The saddle consists of an elastomeric lattice produced with Carbon's elastomeric polyurethane (EPU) material and is made from a series of 3D-printed polyurethane lattice structures. Each saddle contains likely hundreds of thousands of individual struts made from a highly dampening elastomer to reduce fatigue and help absorb impact.
A Recognizable Lattice Structure
Similar to its football helmet liners, Carbon's new saddles utilizes Digital Light Synthesis technology. Compared to traditional saddles, the new saddles are lighter, require fewer materials to build, and significantly improve airstream and breathability for the rider.
Related Articles